iDesk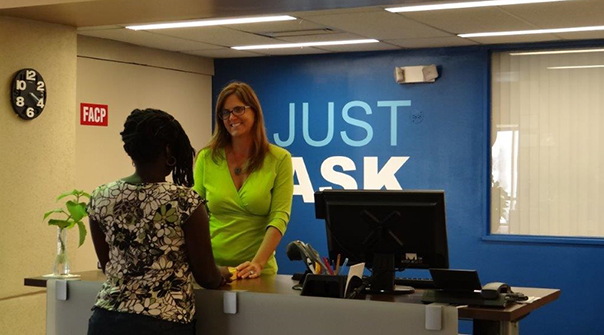 Located on the first floor of Evans Library, the iDesk is the central point of contact for library services.
Checkouts and Returns
Technology lending and books check out from the iDesk. See the borrowing and technology lending policies for more detailed information. Interlibrary Loan books that have arrived may be picked up at the iDesk.
After hours drop boxes for returns are located outside the main Library entrance and by the walkway from the parking lot to the covered bridge leading to the Library.
Library Account Information
Access your Library account. You can check your due dates, renew items and place holds on items.
Assignment and Research Help - Just Ask!
Ask any of our friendly, knowledgeable staff for help and we will direct you to the library specialist on your topic.
Contact US
For additional information or other questions, please contact the iDesk at 321-674-8086 or via live chat from anywhere.